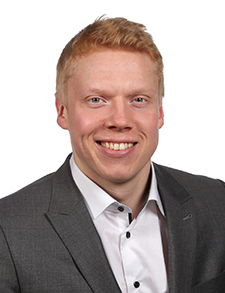 Tuomas Välimäki, M. Econ., Project Manager
Tuomas has been working for AIKA since 2013. Under Partner Antti Lehtimäki, Tuomas manages the research teams of the growth entrepreneur, customer relationship and market research services. Tuomas has developed strong expertise in the different forms of funding for growth-seeking small and medium enterprises, such as crowdfunding and the development subsidies of Tekes and ELY (centre for economic development).
Tuomas is a Master of Economic Sciences from the School of Economics of the University of Turku. Tuomas has a large network of contacts especially in Moscow, where he studied for one year at the International Business School of Plekhanov Russian University of Economics.
Tel. +358 (0) 50 465 6617
first name.last This email address is being protected from spambots. You need JavaScript enabled to view it.